Our team here at Gordon Real Estate Group is one of the leading real estate companies in Eastern Colorado. Our agents represent some of the finest properties along the I-70 corridor.
Our team is made up of agents who specialize in: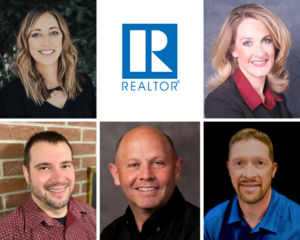 Residential
Commercial
Farm and Ranch
You can Meet The Team here!
Their team has be involved with over 1000 transactions and sold over 30 million dollars worth of business since 2012.
Their mission has always been to offer extraordinary service, stellar marketing and the best in technology coupled with a genuine desire to help their clients.
Specializing in all property types – Residential, Commercial & Farm and Ranch – makes Gordon Real Estate Group the best choice when looking to know the current market trends and the aspects of the Eastern Colorado real estate market.
There are many qualities and skills that go into being an excellent real estate professional – integrity, in-depth community and market knowledge, marketing savvy, effective negotiation skills and a high-quality professional network, all of which are hallmarks of how we work. That said, in our experience as real estate professionals, we've also found that providing the very best service is essentially about putting our clients first. This means maintaining accessibility, being good listeners as well as a good communicators, and responding quickly to your needs. This "client first" philosophy has always been our approach and it requires us to continually improve our skills and ways of doing business. In addition, we've found that the latest technologies are enabling us to do everything we've always done, only much more quickly and efficiently. They've also helped us to extend the range of services we provide to our clients. As real estate professionals, we are committed to providing excellent service by always putting our clients first. Our job isn't about selling you a house, it's about matching you with a HOME!